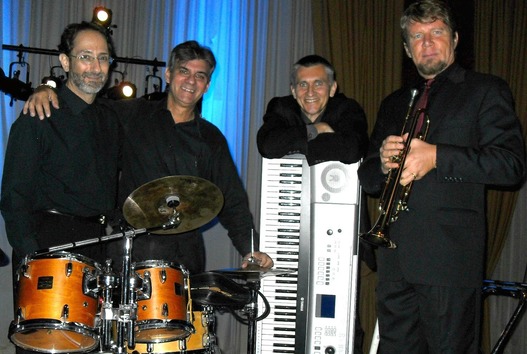 From right: Zoltan Grof, Les Blachut, Eloy Oliveros, Bob LaMendola
We're all about the best traditions of jazz ~ America's only original music ~ from Ellington to Freddie Hubbard to Jobim (OK, so he's Brazilian). Our mainstay is the standards ... from the old days of 1920s jazz to the swing era, bebop, bossa nova, blues and smooth jazz. We like music with substance, with the strongest melodies, with genuine fun, with depth to explore. We like lots of other music, too, and we play some of it when the mood strikes or the occasion dictates. You might hear some R&B, pop and even polka.
COVID-19
: We take careful precautions including vaccinations for all band members, social distancing and at your request, masks when indoors.