Eloy Oliveros, drums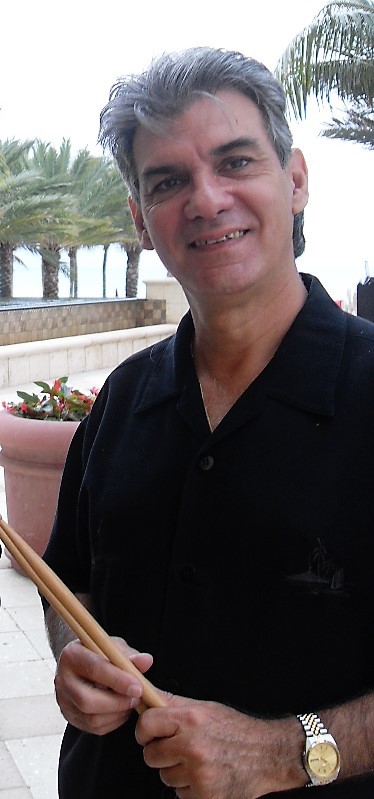 There's nothing that Eloy Oliveros likes to talk about and think about more than jazz. He has stories about playing gigs with friends from his hometown of Havana, Cuba -- the great trumpeter Arturo Sandoval and sax master Paquito D'Rivera. He tells about playing in the Cuban military band.
But mostly, Eloy lets his drums do the talking... in the language of jazz, salsa, samba, cha cha, son, danzon -- and swing. Eloy graduated from Amadeo Roldán Conservatory in La Habana. He soon start teaching and playing in the National Concert Band. After bringing his family to the U.S. in 1982, he played with many bands in New York City and sharpened his style.
Now settled in Hialeah, he is a teacher and an in-demand percussionist. He's played with the Festiva Symphonic Orquestra, North Miami Beach Symphonic Orquestra, Latin superstar Celia Cruz, bassist Cachao, Luis Garcia and more. He recently wrote a challenging instruction guide, The Real Beginner Drummer Book, that has been praised by University of Miami drum director Stephen Rucker.