Bob LaMendola, bass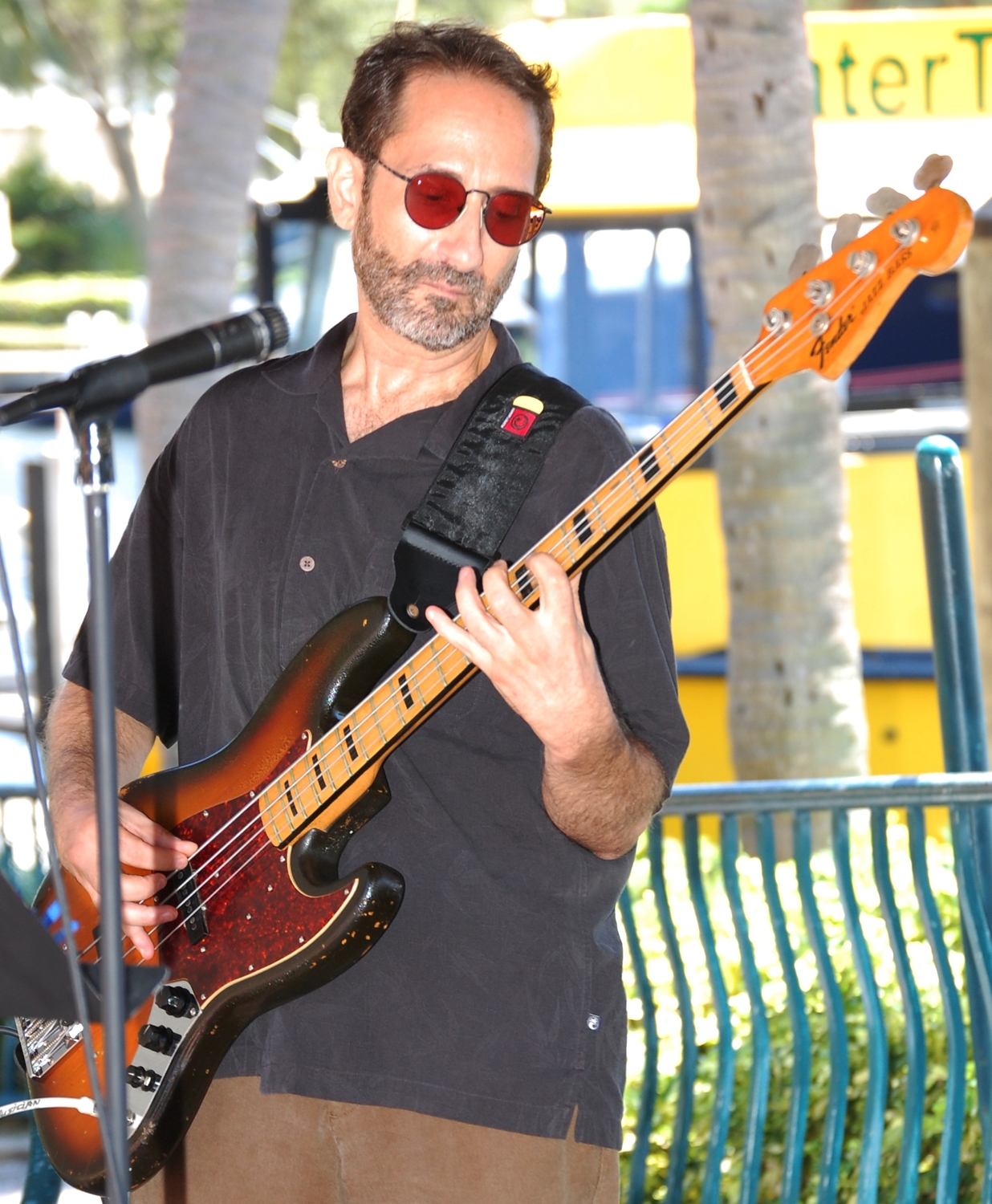 If Bob performs right, you may barely notice his playing. The essence of his musical approach is to become like the frame of a beautiful cathedral: you don't see it but you know it's there holding everything up.
Maybe it was inborn. Like many who grew up in the '60s, Bob started playing guitar after seeing the Beatles on Ed Sullivan. But friends in his hometown of Rochester, N.Y., noticed that when he sang a song from the radio, he sang the bass line.
So after he moved to Fort Lauderdale in 1987, he switched to the bass and connected up with the others to get the band started in 1995. Who knew it would last more than two decades?